It's not called "heaven on earth" for nothing. Still among the best summer travel destinations in India, Kashmir continues to be popular among tourists. After two summers lost to the pandemic, tourists in Kolkata are once again heading to the scenic hill station to beat the heat and spend the summer holidays in the best possible way.
What makes Kashmir popular?
This year, seven out of ten people travel to Kashmir for summer holidays, informed Usha Agarwal, owner of a travel agency. Explaining the reasons for its popularity, she said, "Travelling in Kashmir has become easier and more comfortable, making it an ideal vacation spot. The current weather
in Kashmir is extremely pleasant and the scenic beauty is unparalleled as usual. The mouth-watering food also attracts tourists. When it comes to accommodation, Kashmir offers plenty of options to suit all budgets.
Anil Punjabi – President (Eastern Region), Federation of Travel Agents of India – echoes Usha. "The demand for Kashmir has seen a big jump this summer. Many even prefer Kashmir to international destinations and it is considered the Switzerland of India. The popularity is such that many do not even hesitate to pay a large sum for flights and hotels for Kashmir. No wonder hotels are full there this summer," said Anil, who also owns a travel agency.
Lawyer Sudipto Gupta, who is avoiding international travel due to the pandemic, has opted for Kashmir as his summer vacation spot. "Covid is not over, so I think it is better to travel to India. What better place than Kashmir in this season? Dal Lake shikaras, floating markets and sweet-scented flower gardens and museums which carry the glory of the rich cultural and heritage of the region make Kashmir a paradise on earth," Sudipto said.
A hit with all age groups
Manav Soni, President of the Association of Travel Agents of India (Eastern Region), observed that many senior citizens started traveling to Kashmir in groups after the pandemic. "The weather is nice and the infrastructure is good too, so a lot of older people go to Kashmir in large groups. It's a beautiful and hassle-free place to visit, which makes it popular with all age groups. The tourism in Kashmir has increased by more than 100%," he said.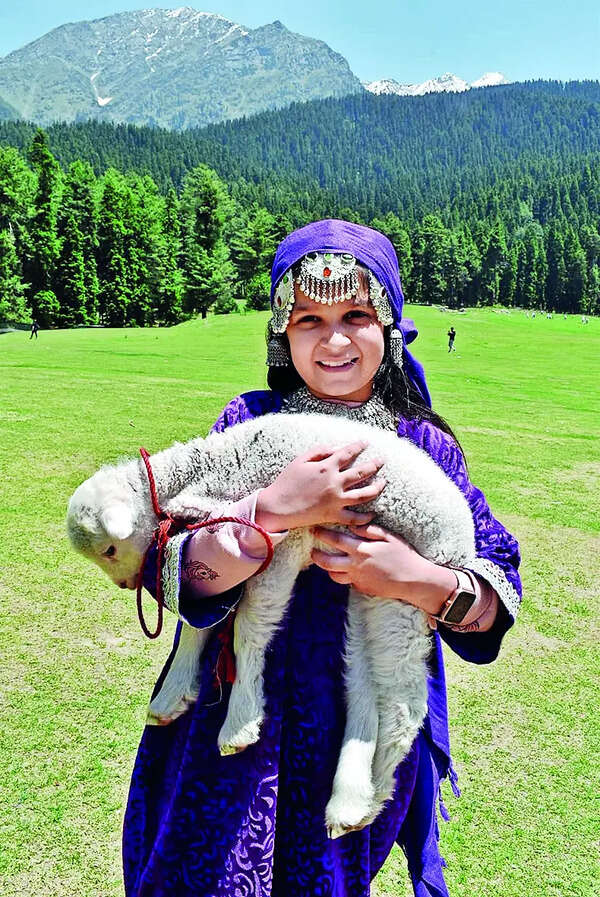 Children also love Kashmir for more than one reason. Eight-year-old Anaisha Agarwal, who is currently enjoying her summer vacation, recently visited the valley with her parents. Describing it as one of her best holidays, she says: "After being stuck at home for the last two summer holidays, this getaway was quite refreshing. From horseback riding to gondola rides and snow-capped mountains, I have created beautiful memories. But my favorite part was dressing up in traditional Kashmiri attire and feeling like one of the locals!"
Focus on unusual destinations
Ahsan Ul Haq, Manager of J&K Tourism, Kolkata, said, "In the last two or three months, we have received five lakh tourists. J&K Tourism now promotes 75 offbeat destinations such as Yousmarg, Doodhpathri, Manasbal and Gurez Valley. But Gulmarg, Sonmargh and the Pahalgam Valley remain the three favorite destinations.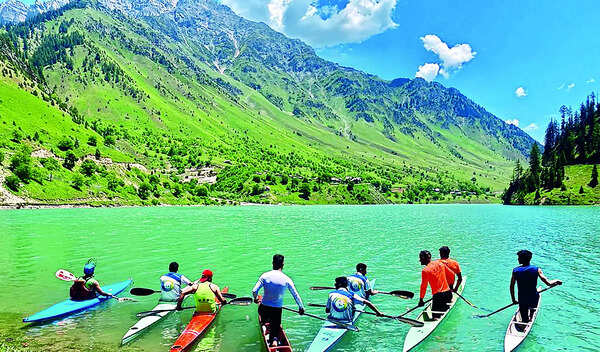 Bilolaksha Das, who runs a travel agency, said: "Kashmir is trendy because there are direct flights and the place is not too expensive in terms of food and stay."
"Safe and full of options"
Pradip Patra, photographer, recently took a family trip to Kashmir. "From religious places to hiking spots, lakes, gardens and markets – Kashmir has it all under heaven as well as delicious food. My wife has always wanted to visit the place where so many movies have been shot. Although we were initially skeptical from a safety perspective, all our fears were dispelled once we witnessed the pristine beauty of Kashmir with our own eyes," he said.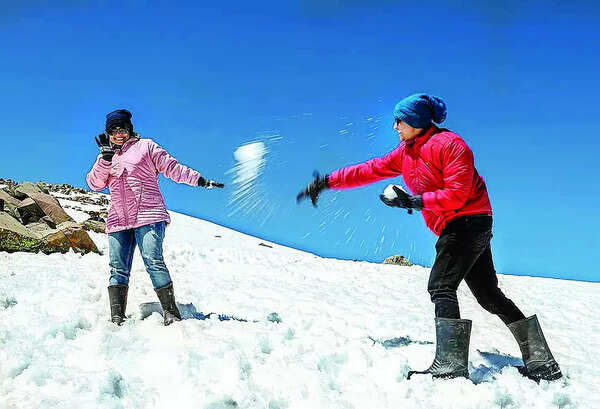 Landscaper Sonali Roy Chowdhury visited Kashmir with friends in March. "We wanted to see the tulips in full bloom. It's such a clean place and the people are extremely friendly. At no time did I feel in danger," Sonali said.